Your relationship with your patients in the medical industry hinges on trust. In order to protect that trust, you have to make sure all patient communications are confidential, protected and secure. That's why there is no better way to protect your business from security breaches and violations than by enlisting a HIPAA-compliant answering service.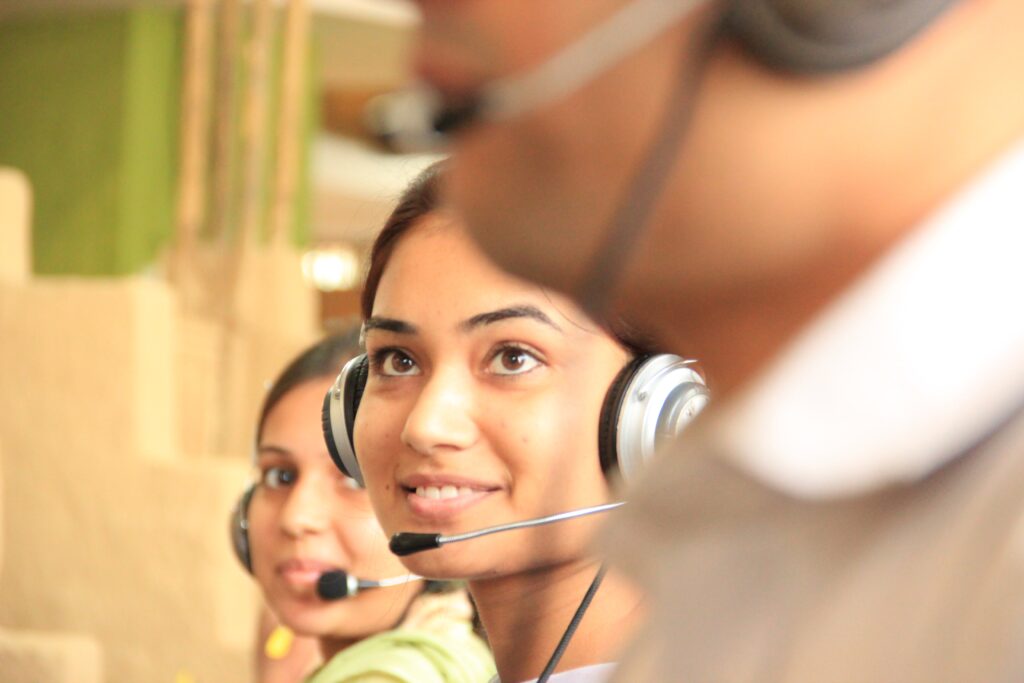 What Does It Mean To Be HIPAA-Compliant?
All healthcare providers are expected to be HIPAA compliant. But, what does that mean? The Health Insurance Portability and Accountability Act is a set of required regulations that manage the secure handling of protected health information (PHI). HIPAA has three essential parts to know about privacy, security, and breach notification.
Privacy Rule: establishes national standards that protect patients' medical records by setting certain conditions on the use and disclosure of information with patient authorization.
Security Rule: sets minimum security standards in order to safeguard electric personal health information throughout administration, physical, and technical domains.
Breach Notification Rule: requires covered entities and business associates to provide notification following a violation of unsecured information.
Healthcare providers are expected to be HIPAA compliant, but so are businesses that deal with PHI in any way. PHI is any information that can be used to identify a patient. This includes date of birth, social security, and medical records. Businesses in the healthcare industry that deal with PHI must take the necessary steps to protect their patients' data from exposure. If they fail to do this they can be criminally prosecuted. 
A violation of HIPAA can have serious consequences for your medical practice. The penalties for violating HIPPA vary but do could include:
Fines up to $50,000 per violation;
Loss of Medicare or Medicaid reimbursement; and
Loss of certification as an eligible provider with government programs like Medicare or Medicaid.
HIPAA Compliance Criteria For A HIPPA-Compliant Answering Service
Surprisingly, not all answering services are HIPAA compliant. Since we already know it is a requirement to be compliant when handling patient information, here are a few questions to consider when deciding between possible services:
Is sensitive data (like PHI) encrypted?
Are their web portals secure at all times?
If a device is stolen or lost, will message communications stay secure?
Are they protecting recorded messages that still need to be communicated to physicians?
A compliant answering service should uphold all of these. Most service providers should list whether they are compliant on their website as well, but it is always a good idea to ask these questions. If in doubt, make sure you contact the service yourself to ask. HIPAA answering protocols do not just relate to phone communications. They also include texting, online scheduling, recording messages, web portals, and more. It doesn't matter how big or small your practice is; having an answering service is always good to ensure that your patients are cared for.
Who exactly needs a HIPAA Compliant Answering Service?
Doctors Offices: No matter if you operate a small clinic or a multinational practice, it's essential to have a HIPAA-compliant answering service. When you bring in a professional answering service, you can create more time for your business and never have to worry about the security of your patient's information.
Hospitals and Medical Centers: All hospitals and medical centers are required by law to be HIPAA compliant. They must have comprehensive security in place to protect their patient's data. A compliant answering service can help provide secure phone triage services that handle all kinds of patient inquiries as well as patient appointments.
Healthcare Insurance Providers: Health insurance providers are no strangers to being subject to HIPAA regulations. Running a medical billing service means that you take insurance claims hands-on. It is important to have HIPAA-compliant answering services in place. They ensure that your client's data is secure and assist you in avoiding hefty fines from audits.
Pharmacies: It is crucial to know HIPAA regulations when you own a pharmacy. Compliant answering services are essential in order to protect the privacy of your clients and the integrity of your practice. In the everyday hustle and bustle of walk-in pharmacies, answering services will take calls, schedule appointments, and process prescriptions so your team can be there for the customers.
All businesses know that most patient requests do not follow a 9-5 schedule. A 24/7 answering service is the answer! With a round the clock answering service you can be sure that all your patient requests will be heard. Requests can be taken on weekends, holidays, or even in the middle of the night. Of course, these answering services need to be HIPAA compliant to protect patient information, no matter the occasion.
Get Started Today with TeleMed
A HIPPA answering service will ensure that your business has the first line of defense against violations. Furthermore, if you've taken the time to develop trust with your patients, their support when you face a breach is of utmost importance. If you're concerned about what steps to take, consider hiring a HIPPA answering service to protect your practice from tarnished reputation and financial obstacles.
If you're a general practitioner or a specialist, or if you have an urgent care center or an outpatient facility, then chances are you have some sort of confidential information stored on file at your office. That means that protecting this data from breaches should be a top priority for every medical professional. It's one of the few things that almost every state legislature agrees on regarding the healthcare industry.
If you are ready to get started with a HIPAA-compliant answering service TeleMed is here to help. We are a company that holds a significant track record for success in the triage world! We are prepared to handle all your customer calls, messages, inquiries, and new patient requests. Our team aims to uphold professionalism and empathy with each interaction.