---
MyService – An After-Hours Answering Solution
---
MyService is TeleMed's after-hours medical answering service product that is tailor-made to fit your system based upon your pre-given instructions. When you are out of the office you will never have to worry about missing important patient information again. Our electronically managed system, navigated by our expertly trained operators 24/7/365, finds out the information you need through a series of questions that are predetermined by you and ensures that the message is directed to you at whatever time and in whatever way you desire.
We as a company have successfully taken the liability out of the hands of the doctors, who are often overwhelmed with the more pressing aspects of running their practice such as direct patient care, and secured all of their communications information for them on a system that takes the possibility of human error out of the equation. With the three interconnected operator bases in GA, TN, and VA making sure that no matter what occurs, your calls will be answered by expert shift supervisors reviewing every message and confirming its delivery 24 hours a day.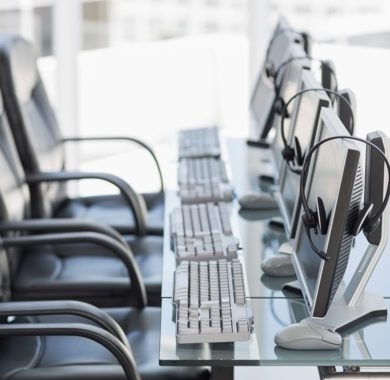 Searching for a new Medical Answering Service?
You have come to the right place! TeleMed's MyService medical answering service provides 24/7 coverage to over 21,000 healthcare providers nationwide. Using proprietary software developed specifically for healthcare, TeleMed delivers superior quality medical answering service customized for the requirements of each individual practice and provider.
Right from the Start
TeleMed answers on the first ring, guaranteed. Doctors, hospitals, nurses, and other healthcare professionals are routed directly to a TeleMed operator. TeleMed's fully customizable auto-attendant screens out unnecessary calls. Patients that need to speak with a provider before the office is open are routed to an operator.
Skilled Operators
TeleMed operators are skilled in medical terminology and trained to react with speed and precision, dispatching urgent messages quickly and accurately. All messages include date, time, DOB, callback number, name, and reason for the call.
Accurate On-call Information
TeleMed's proprietary software permits real-time on-call schedule editing through our secure web portal, MyTeleMed. You are in complete control of the information TeleMed uses to contact your providers. The easy-to-use interface and secure network environment virtually eliminate on-call errors.
HIPAA Compliant Message Delivery and Confirmation
MyTeleMed Smartphone Apps receive HIPAA-compliant text messages instantly from our servers. Returning calls from the app replace the provider's mobile number with your office number. The MyTeleMed's Smartphone Apps automatically sends a notification to our servers when a message has been read. If the message goes unread for a set period of time, TeleMed follows a pre-set escalation protocol to ensure the message is delivered. Older technology alphanumeric pagers or text-capable mobile phones can also be used but do not offer these features and are not HIPAA compliant.
Real-time Web Portal Access
All messages and their data are available for view on the MyTeleMed, secure web portal. Messages can be sorted by any field and searches can be performed using built-in or custom queries fields. Reports can be printed out in several formats or exported for patient record management. Messages can also be sent directly from the portal to any provider in your account.
Dependability
TeleMed's supervisory staff is here to answer any questions that you or your callers may have. Well-trained, professional operators are always available to make on-call changes, location adjustments, and account modifications. TeleMed's technical and engineering staff is on-call around the clock to handle any type of technical emergency. Should disaster strike, TeleMed's telephone lines, computers, servers, and power sources are redundant, limiting service interruptions. TeleMed's software is proprietary, providing flexibility in designing custom applications.
Proven Track Record
TeleMed's client base has grown consistently, currently serving thousands of physicians in every specialty from coast to coast. TeleMed's three southeastern national call centers process a combined five million incoming calls each year. Even with this tremendous growth and volume, TeleMed has successfully maintained nearly 99% of its client base annually, by providing service where the focus is on each individual provider and patient. TeleMed serves the biggest names in healthcare. Tell us how we can serve you.
Benefits of MyService
Documentation of medical answering service messages in HIPAA compliant database.
Personally determine and manage your means of being contacted.
Set your desired escalation procedures on 2nd and 3rd+ calls.
Manage the OnCall schedule of you and your entire practice.