---
PatientPortal – A Constant Connection With Your Patients
---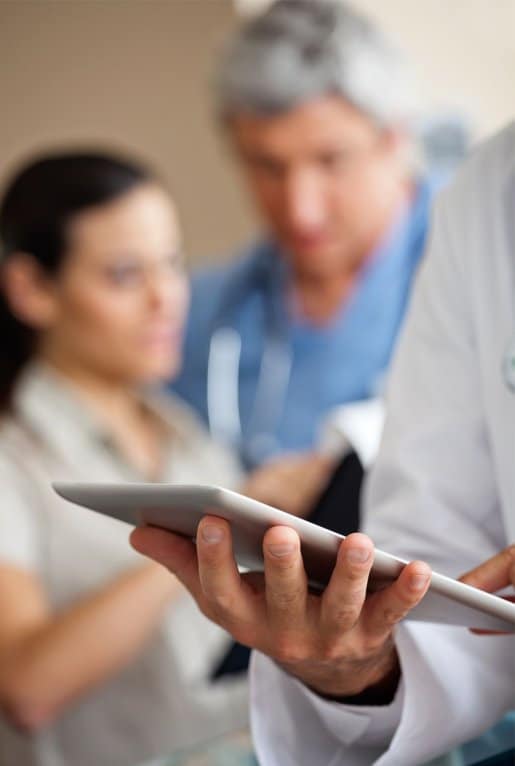 PatientPortal provides doctors and medical staff with the means of increasing direct connectivity with patients when they are not immediately in front of you in the office, a task that can be difficult to achieve. This product affords you the ability to not only receive messages directly from patients regarding appointment settings, medication tracking, medication refills, and feedback on the care they received through TeleMed's secure HIPAA compliant database, but to also directly send messages back to them to confirm appointments and medication refills, track current medication orders, provide necessary paperwork prior to any scheduled appointment, and alert them of their clinical needs/results (check-ups, test results, etc.). TeleMed's IT staff will simply embed the product into your current website or assist you in creating a web page that features the Patient Portal so that neither you nor your patients need to worry about less direct, time-exhausting communication methods again.
How will Patient Portal integrate with my current information management systems?
Our Patient Portal can be embedded seamlessly into your website without changing the overall design and feel of the page. However, if you don't have a webpage TeleMed will assist you in setting one up by working with you to create a website to represent your practice that will include our Patient Portal. Likewise, if you already have a system for electronically managing your practice messages, you won't have to change the way you manage information! We know that every practice has a unique way of handling its office messages electronically. Servicing over 9,000 different groups across the country, our IT staff is accustomed to a large variety of Electronic Medical Records (EMR) systems and web-based data management systems.
In-House Development
The Patient Portal was designed by TeleMed and is not part of a larger EMR system. It therefore can be integrated into your pre-existing website, patient portal, and EMR system. If you don't already have a webpage, patient portal, or EMR system our Patient Portal, coupled with the complimentary practice management web-tool MyTeleMed, will provide you with the HIPAA compliant electronic solution that will drive your practice's method of medical message management into the inevitably necessary field of rapid electronic communications required of individuals working in the health care industry today.
The Benefits of PatientPortal
Patient Portal will control the often disjointed flow of patient communications during office hours by allowing you to prioritize messages from patients based upon your schedule.
Your staff will have access to the portal as well as all of the information contained within it.
Gain the freedom to dedicate more time to the immediate office issues involved with day-to-day patient care.
Save time during hectic business hours when attempting to consolidate information for you or the patient.
All information is transmitted directly through the portal so that everyone can view it instantaneously.
Eliminate the possibility of human errors that occur so often during information transmission.
Sending messages instantaneously to your patients and vice versa increases patient satisfaction by adding a level of accountability that cannot be achieved through other outdated forms of message management and communication.
Increase your revenue by allowing the patients to request appointments based upon their schedule, meaning that fewer people will be missing appointment times that could be filled by other patients.