MyTeleMed – Medical Messaging App – Overview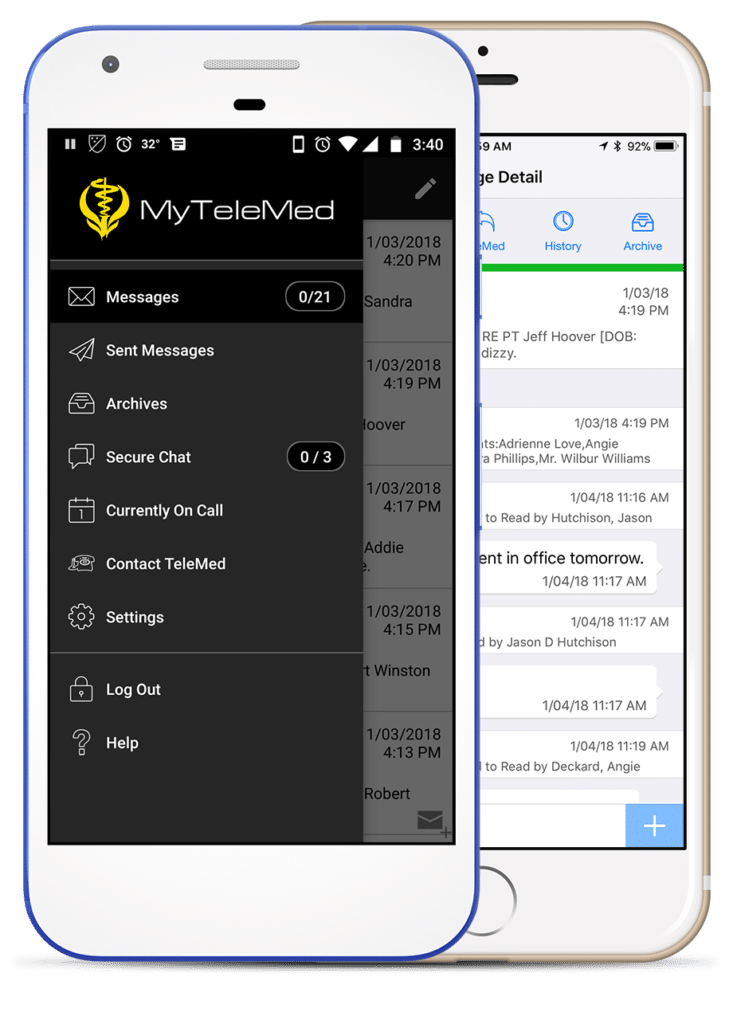 HIPAA-compliant medical messaging app
The MyTeleMed Mobile app is our HIPAA-compliant mobile messaging app that receives complete text messages from the answering service or directly from your office via the MyTeleMed Practice Web Portal. Manage your patient and medical office communications with your iPhone, Android, or Blackberry.
Here's something to consider…
Mobile phone and alphanumeric pager loss and theft is the leading cause of HIPAA breaches for healthcare providers. Text messages containing PHI that reside on these devices can easily fall into the wrong hands via loss, theft, or a breach of security on the wireless carrier's network.
Is your practice currently at risk?
Mobile access through MyTeleMed iPhone, Android, and Blackberry Apps
New message push with customizable alert modes and badge notifications.
Automatic read receipt sent to TeleMed when a new message is read.
Protocol-based escalation for follow-up of unread messages.
Type or make voice-to-text comments on any message.
Forward any message to someone else.
Return or return/record calls from the app and display your office number on caller ID.
Comments and callbacks are logged with the time and duration of the call.
Messages reside on our secure web-based server with user name and password protection.
Complete documentation from message origination to call back.
All message data is saved and available on MyTeleMed Practice Web Portal.
Contact TeleMed Customer Service with a simple link from within the app.