When a patient calls your private practice after business hours, it is an opportunity to make a lasting impression on a patient's opinion of your business. Without a physician answering services, the patient is left feeling helpless, and may even be left unassisted in an emergency. They may have to wait hours, or even days, before getting the answers or care they need.
Even if your practice is too busy to answer all patient calls during busy check-in/check-out times, the patient is left feeling unappreciated. Patients also get extremely frustrated when they are not able to communicate with a real person. Machine-answering services are ill-equipped to answer many of the specific questions that patients often have. All of these issues can be addressed with a medical answering service like TeleMed.
Skilled Operators
What makes a medical answering service so useful is that all of our operators at our call centers are professionally trained. All of our medical answering services are HIPAA compliant, meaning that all of your patient's records are safe and secure. We have all completed comprehensive HIPAA training. Therefore, you can be rest assured that your patient's privacy is handled carefully.
Our operators are available 24/7/365, ensuring that your patients are never left waiting. We even answer on the first call. We generally have 100+ operators on call at all times spread throughout our call centers. They are skilled in medical terminology, and equipped to react to patient requests quickly and accurately. All fielded messages are documented with date, time, DOB, callback number, name, and reason for the call.
Patient Satisfaction Through Our Physician Answering Services
Utilizing a medical answering service for your private practice will allow you to spend more time with your patients. This will increase patient satisfaction on both sides of the phone. The less time you have to spend on the phone, the more attention you will be able to give to providing quality healthcare. Fewer phone calls can also lead to decreased patient wait times, increasing patient satisfaction.
Reliability is also a huge factor in patient retention. If patient calls are not answered and returned in a timely manner, a patient will likely call another practice. This is harmful to your business and your practice's reputation. Our medical answering service is perfect for private practices because our live operators still maintain the personalized care that occurs in the office.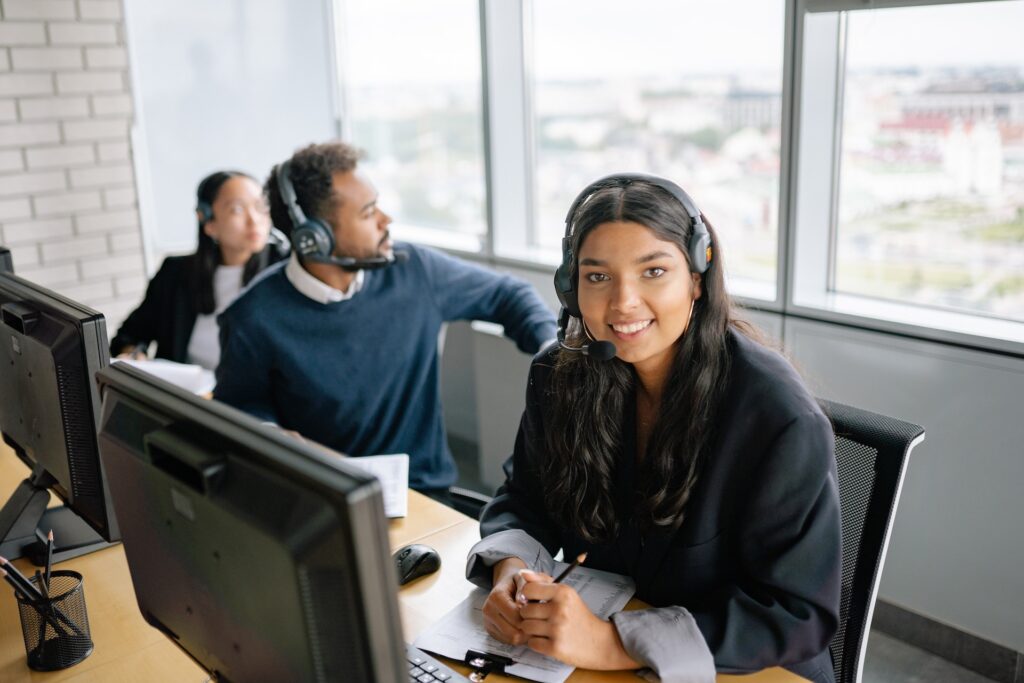 Healthy Work Environment
TeleMed's answering service can also be implemented during meetings, and lunchtimes, or can fully take over as your front office. Using a medical answering service also allows your staff to focus on the tasks at hand instead of fielding incoming calls. If a staff member that usually answers phone calls has to call out of work for any reason, our physician answering service is able to step in and field those calls, eliminating stress for everyone involved.
Bilingualism
It is important for healthcare providers to offer accessibility to as many people as they can, and language is part of that. TeleMed's offices employ a host of bilingual call operators (English and Spanish), who are designated to answer calls on our Spanish lines first. Patients will simply follow a recorded prompt when first making the call. At that time, they can indicate if they would like to speak with one of our Spanish-speaking representatives.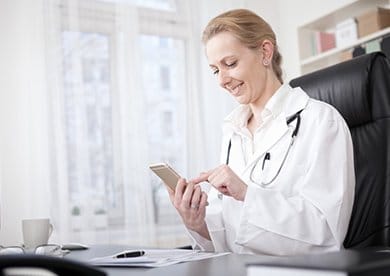 Not Just A Physician Answering Service
TeleMed offers a variety of services that can be customized to best fit the needs of your practice.
MyTeleMed OnCall App

Our 100% HIPAA-compliant app receives messages from TeleMed or your office. These messages remain on our web-based secure server with encryption and username and password protection. Therefore, providers can easily receive and return office messages from anywhere using our app.

PatientPortal

This product allows the physician to receive messages directly from patients regarding appointment information, medications, and feedback on the care they received. Additionally, physicians are able to relay direct messages back to patients to provide necessary paperwork prior to appointments and alert them of their clinical results (check-ups, test results, etc.).

IntraOffice

IntraOffice allows healthcare staff to communicate securely with one another via our web-based program. This eliminates the risk of breaching any patient's Personal Health Information (PHI) via non-HIPAA compliant methods such as e-mail, texting, or instant messaging. A breach of this information, whether intentional or unintentional, can be very costly to private practice.
Start Using TeleMed's Physician Answering Services Today
TeleMed is more than just a medical answering service. We provide offices with HIPAA-compliant tools that give patients the ability to communicate over the Internet. If you are seeking information about a medical answering service that fits your office or practice, call us today at 888-544-5355 or contact us online. TeleMed provides reliable and dependable healthcare answering services that are proven to help businesses succeed.