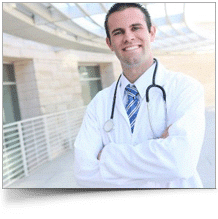 Medical answering services have the ability to improve the overall experience for your patients. They also allow the healthcare staff to focus more on treatment and less on administrative issues, which will lead to improved healthcare overall. More importantly, though, your patients will appreciate the positive customer service aspect that comes with having a medical answering service.
Your Patients Get to Interact with Real People
Patients get to have a much more personal experience with healthcare professionals when there is an answering service in place. Patients want to communicate with live, friendly people as opposed to voice mail recordings or automated systems, which often time leads to frustration. With a medical answering service, you can rest assured knowing that a well-trained staff of healthcare professionals is on call 24/7 to talk to your patients.
When it comes to healthcare and medical services, the patient's experience is very important. So many people prefer personable physicians and nurses to non-personable ones. The human experience is essential, and having a personable individual answering the phone is going to make all of the difference with your patients.
Medical Attention is Available Around the Clock
When your patient has an emergency at 3:00 in the morning, they can reach an actual person when they call your office, who will respond accordingly. The medical answering service staff members are trained to know exactly what to do in case of emergencies and who to communicate messages to. Your patients will rest assured knowing that they will always get someone on the phone whenever they call your office.
Medical Answering Services are More Efficient
With a medical answering service, your nurses and physicians won't have to waste precious time answering questions, such as where your office is located or basic medical questions. They will instead be able to spend more time with the patients, offering quality healthcare. This is an indirect way that medical answering services will make your office more personable.
There are many different benefits associated with having a medical answering service. These services are available for private medical practices, dental offices, as well as hospitals. If you would like more information on high-quality medical answering services, have a look at our website for more information regarding our medical answering services here at Telemed.