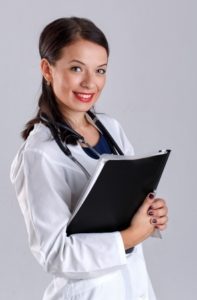 Answering services are popular for all sorts of businesses because they take calls during off hours, as well as during your work hours, to free up the time of receptionists. However, for hospitals or doctor's offices, a medical answering service is essential. Be sure to do your research before hiring a answering service as you want to ensure the answering service employees have been trained on how to work through emergencies, relay messages, understand HIPAA regulations and are familiar with medical terminology.
Medical answering services employees who are properly trained can also answer questions patients may have about insurance and HIPAA privacy laws. While an employee may not be able to give medical advice, he or she will be able to answer the questions the patient may have about scheduling, the physicians in the office, and other basic details. If you find that receptionists and nurses in your office are spending a lot of time on the phone answering questions like these, a medical answering service can certainly give you back some of that time, which will give them more time to focus on the patients in the office. They also help reduce the number of missed appointments, as there is always someone there to answer your patients call and reschedule.
If there is a storm or power outage, having a hospital or doctor's office out of touch for patients can actually be dangerous. Patients need to be able to stay in contact with healthcare professionals, no matter what. A medical answering service can help ensure that you will never be out of touch.
TeleMed is more then just a medical answering services. We can also provide you with HIPAA compliant tools that give your patients the ability to communicate with you over the internet, on smart phones, and on tablets. If you are seeking information about a medical answering service that may be appropriate for your office or practice, TeleMed provides a reliable and dependable medical answering service that will fulfill all of your healthcare communication needs. Contact us today for more information.