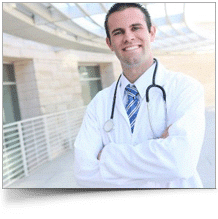 In order for a hospital to be run efficiently, there are a number of people who need to be doing their jobs to the best of their ability. Physicians, nurses, and staff all need to be working together in harmony to create the best patient experience possible, which is going to make all of the difference. Often, people are going to the hospital because they are in extremely stressful medical situations. Helping patients to have a better experience at the hospital is critical. Patients don't want to be dealing with the frustration of inefficient communication when they are dealing with circumstances that can be incredibly trying: this is why a medical answering service is essential for efficiency.
Many hospitals employ the help of a medical answering service to help with their lines of communications. A medical answering service can mean that patients can get in touch with someone at any time of the day, no matter how many people are calling or how busy the hospital is. This can be extremely important in a hospital. Patients want to know that the hospital staff cares about their needs, and sometimes, just having a real, live person answer the phone can make all of the difference in the world to the patient. In a busy hospital, it can sometimes be easy for patients to feel like they aren't being treated with the respect and individual attention that they need, and having a medical answering service is one way to avoid this.
There are many messages that need to be given to patients. There are a lot of reminder phone calls and follow up phone calls or test results that sometimes need to be delivered in HIPAA compliant message form. A medical answering service can assist with this so that a hospital's staff isn't being tied up constantly on these administrative matters. A medical answering service helps to organize all of these communications between patients and staff as well so that the hospital can be run in a much more efficient way. The staff that is employed by a medical answering service will all be well trained to give patients the answers they need when they need them or to direct their calls and messages to the appropriate hospital staff.
An answering service can certainly do a lot to help a hospital to be run in a more efficient manner. When a hospital staff simply needs more help with basic patient communication, an answering service can be extremely beneficial.