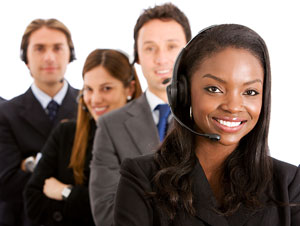 Choosing a Medical Answering Service: 3 Points to Think About
If you are a medical office or hospital looking to implement a medical answering service, there are some things that you will need to consider first. Not all services are created equal, and you need to decide which one is going to be the most beneficial for your office overall.
1. Cost
There are many services that will advertise low-rate fees of $20 per month regardless of call volume. This may seem like an appealing option. However, there are many down sides to these types of low-cost medical answering services. Low-cost answering services cannot promise the high quality that other answering services may provide. Also, they are not likely to be HIPAA compliant, which is essential. These answering services force their staff to answer more phone calls, causing them to be extremely stressed out and more likely to make mistakes. It is more important to get the quality that you need. Luckily, there are many services that provide that quality at affordable rates.
2. HIPAA Compliance
There are many services that claim to be HIPAA Compliant without actually fulfilling all of the standards required in order to comply with HIPAA. In order to make sure the answering service you are interested in is actually HIPAA compliant, question them regarding their guidelines. Make sure that they are following all of the required guidelines set forth by Health & Human Services.
3. Technology
Some medical answering services will use more advanced technology than others. You don't want to overlook this important factor. You need to find an answering service that has the capability to handle all of your calls and messages in the appropriate way. The whole point of having an answering service is that it allows you to be more productive. You will not be able to do this if you constantly have to worry about the quality or flexibility of their technology. Look for an answering service that has control over its software and equipment so that it will be more flexible for your needs.
Finding the best medical answering service can feel like an overwhelming task if you are not sure what you should be looking for. However, there are certainly a lot of options available for you. Telemed is a provider of a high-quality medical answering service that provides solutions for many medical and dental offices as well as hospitals.